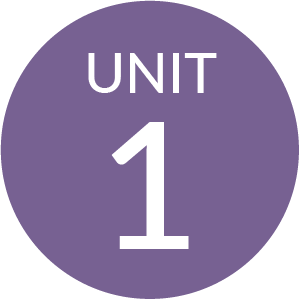 An Introduction to Stress​
To begin, we'll introduce ourselves to stress, a completely natural human function that can cause an outstanding number of problems. In the unit, we cover:
– What stress actually is.
– What causes stress.
– The signs of stress.
– The different types of stress.
– Where stress becomes unhealthy.
– How stress develops.
– How to deal with stress and panic attacks.
Understanding how stress manifests itself (and what we can do to control it) is vital to our recovery. The subsequent units will then deal with common conditions caused by stress.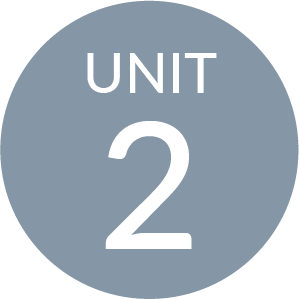 Adrenal Fatigue and Burnout
In Unit 2, we tackle two big subjects. The first is Adrenal Fatigue, a condition I believe serves as a link between long-term stress and a range of severe conditions including Burnout and ME. Whether you've hit Adrenal Fatigue or not, this unit will guide you in understanding it more. Then we move onto Burnout, a syndrome that presents itself as utter physical, emotional and spiritual exhaustion. The unit covers:
– An introduction to Adrenal Fatigue.
– The causes of Adrenal Fatigue.
– Symptoms of Adrenal Fatigue.
– Dealing with Adrenal Fatigue.
– An introduction to Burnout.
– The types of people susceptible to Burnout.
– How Burnout happens (and how your job
might be contributing to it).
– Burnout symptoms.
How to deal with career burnout.
Hot tips for Burnout recovery.
Identifying differences between Burnout, stress, insomnia and fatigue.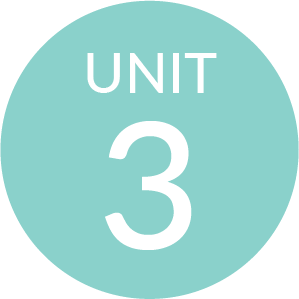 Sleep, Insomnia and Fatigue
Unit 3 tackles a problem many of us face whether we're suffering from long-term stress or not… a lack of sleep. Getting a good night's rest is a vital part of maintaining good mental and physical health, but many of us simply aren't getting enough. To help you improve your sleep, we cover:
– An introduction to sleep.
– The causes of sleep problems.
– Easy ways to enjoy better sleep.
– Symptoms of insomnia.
– An introduction to napping.
– How to maximise your naps.
– How your internal body clock works.
– Your diet – an essential part of a good
night's rest.
– Healthy eating guidance.
– Your new bedtime routine.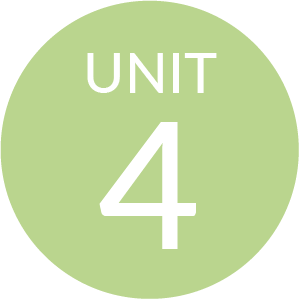 Making Sense of ME
In this unit, we study a condition beyond stress, exhaustion and insomnia. This condition is known as Chronic Fatigue Syndrome or ME. There is a lot of confusion around ME, but in this unit, I will look to answer your many questions and guide you on your road to recovery. To do that, we will cover:
– An introduction to ME.
– The (many) symptoms of ME.
– My experience living with ME.
– A deeper look into ME.
– The causes of ME.
– Early years stress as a contributing
factor to ME.
– ME triggers.
– Coping and recovering from ME symptoms.
– Recovering from Fatigue.
Start taking care of you!

Join our waitlist & enjoy 'FAFS For Free' our free video and meditation mini series.

Registration open NOW! Programme starts on 14th September 2021.
How to sign up & programme options:
We have broken this programme up into a digestible and progressive plan to allow everyone to plan and navigate a path out of stress. Below we have all the options available for taking part in the First Aid for Stress programme and included many free perks! Each member will have to take on the essentials foundation course, however we do have options and bolt ons to build from there:
ALL MEMBERS NEED TO COMPLETE THE ESSENTIALS
First Aid for Stress Foundation
8 Week Group Coaching Course - Units one, two, & four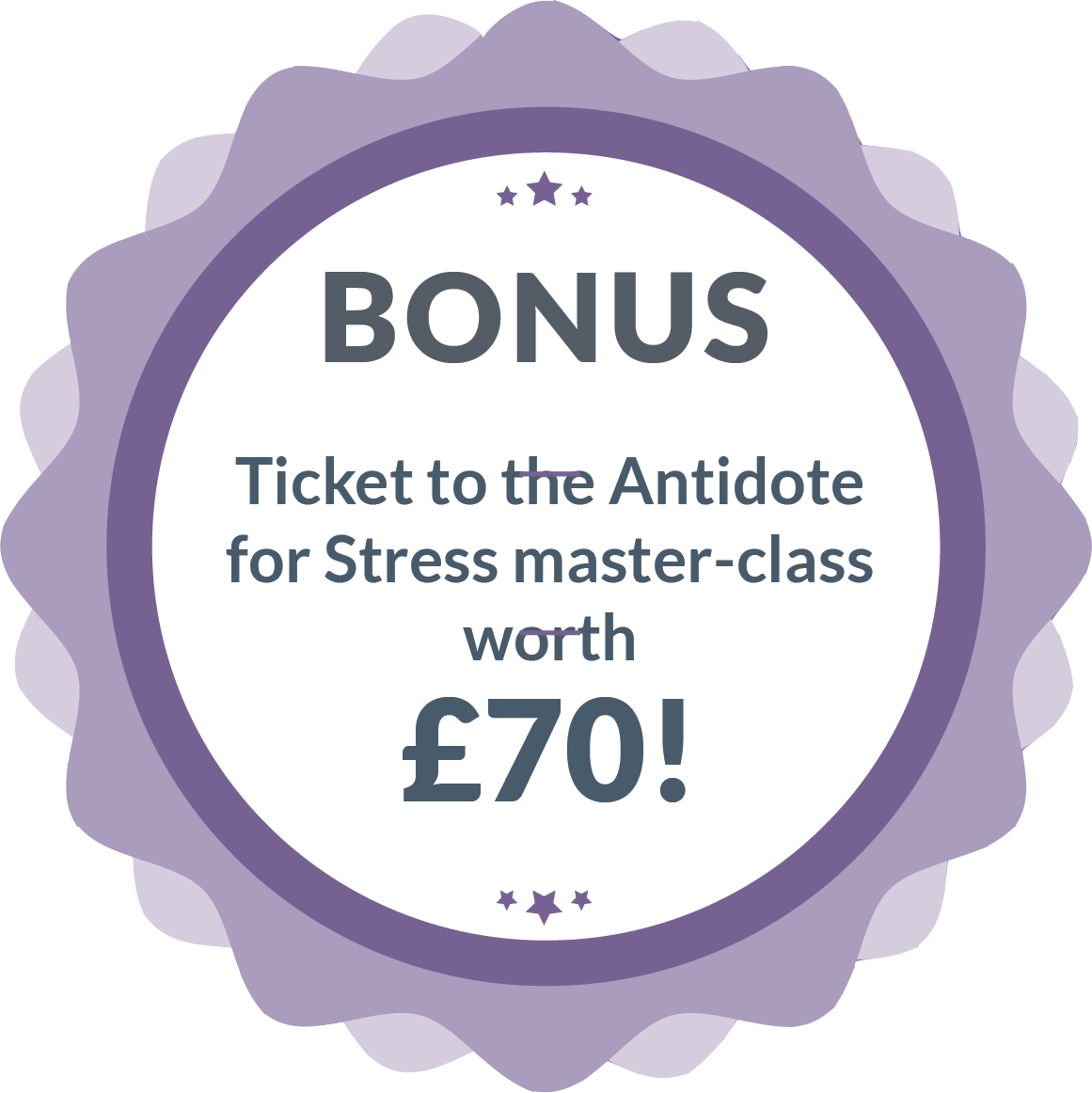 1 x 30 min 1-1 call with coaching Dawn (after booking)
1 weekly live class (90 min approx) via Zoom
1 weekly Q & A session (via Zoom)
Course content –
– 4 x Videos
– 3 x Digital PDFs – 1 per unit
– 3 x Hard copy workbooks – 1 per unit
– 1 x Evaluation & plan exercise workbooks
– Exercise sheets (downloadable/printable)
– Meditation (audio download files)
– Entry to 'FAFS Club' our member only community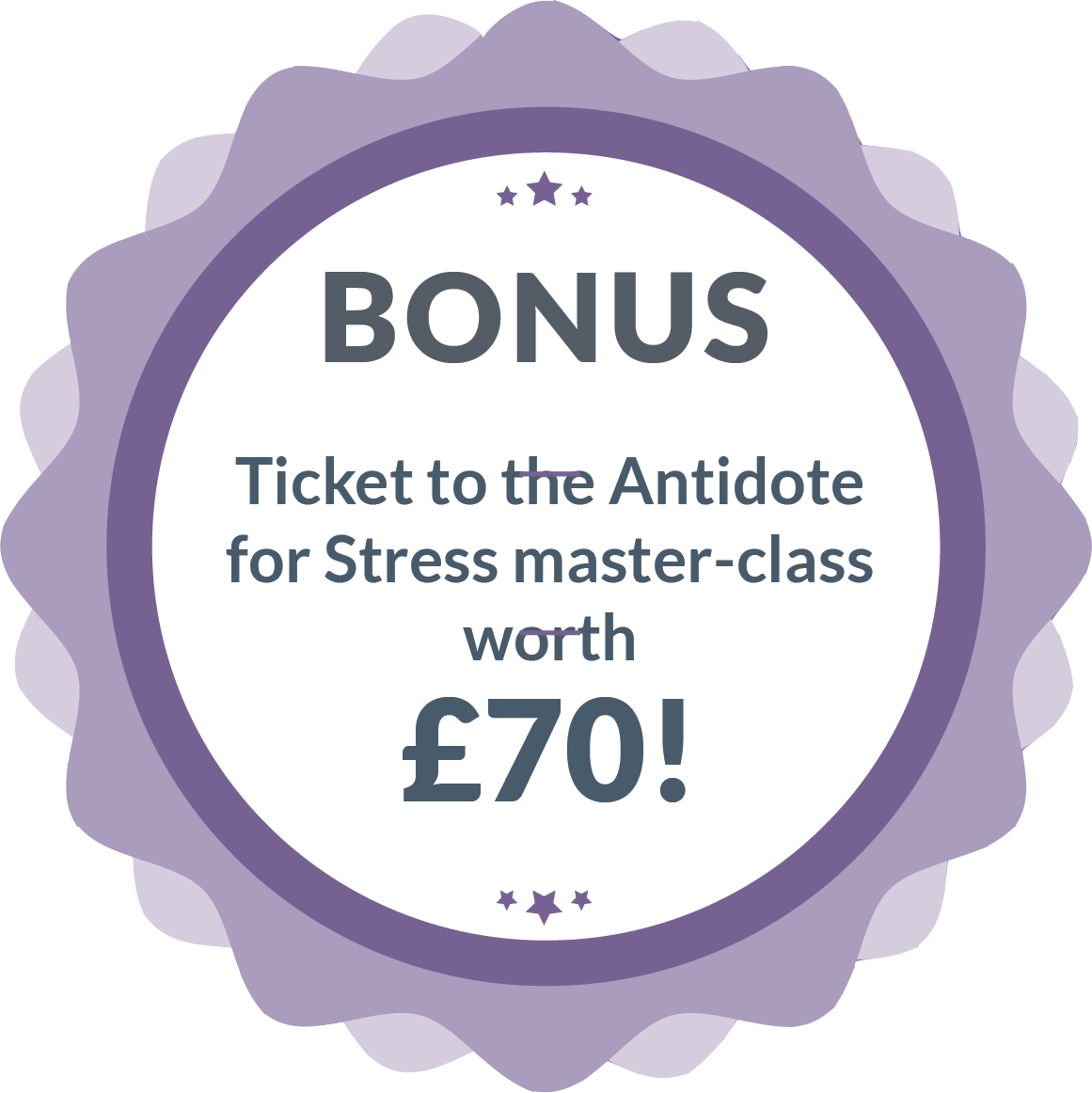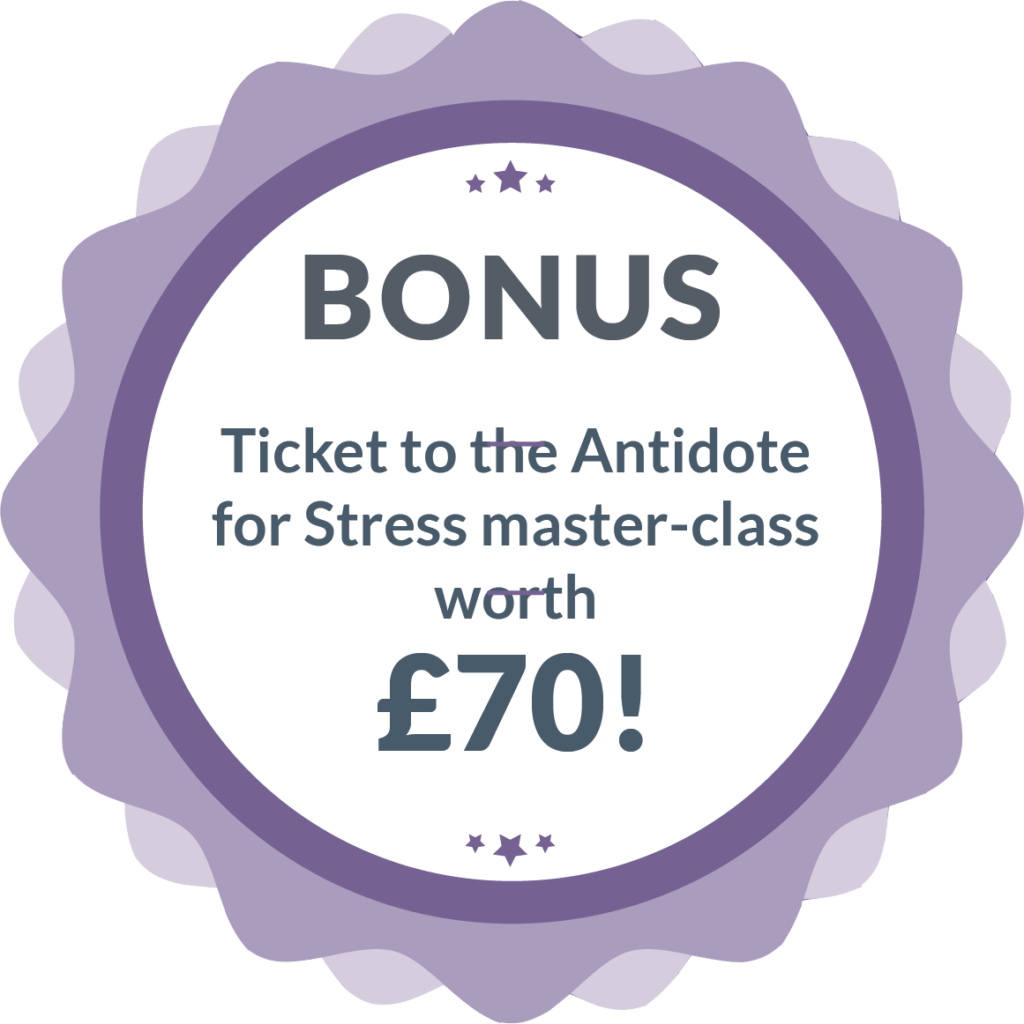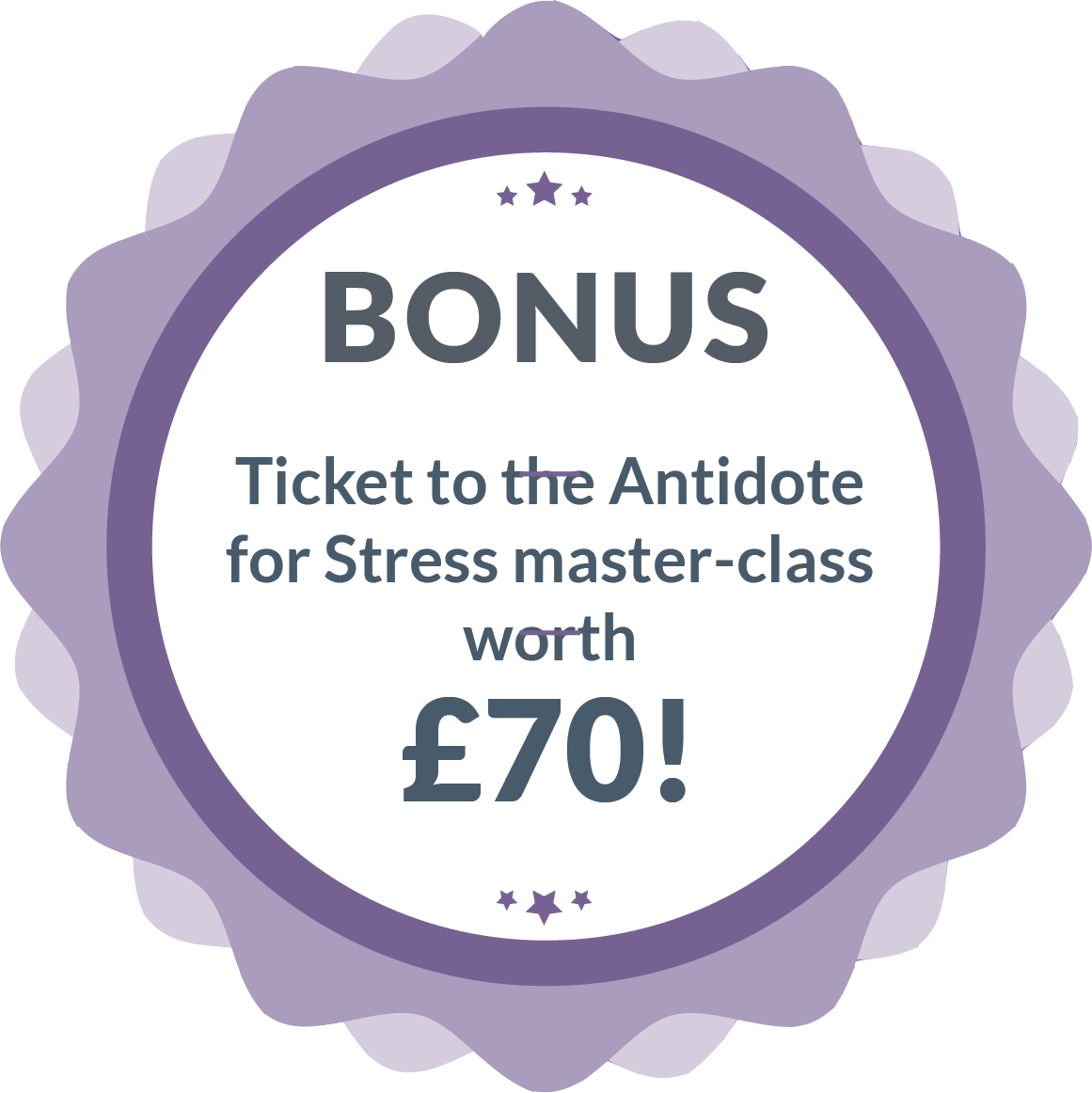 1 x 30 min 1-1 call with coaching Dawn (after booking)
1 weekly live class (90 min approx) via Zoom
1 weekly Q & A session (via Zoom)
Course content –
– 4 x Videos
– 3 x Digital PDFs – 1 per unit
– 3 x Hard copy workbooks – 1 per unit
– 1 x Evaluation & plan exercise workbooks
– Exercise sheets (downloadable/printable)
– Meditation (audio download files)
– Entry to 'FAFS Club' our member only community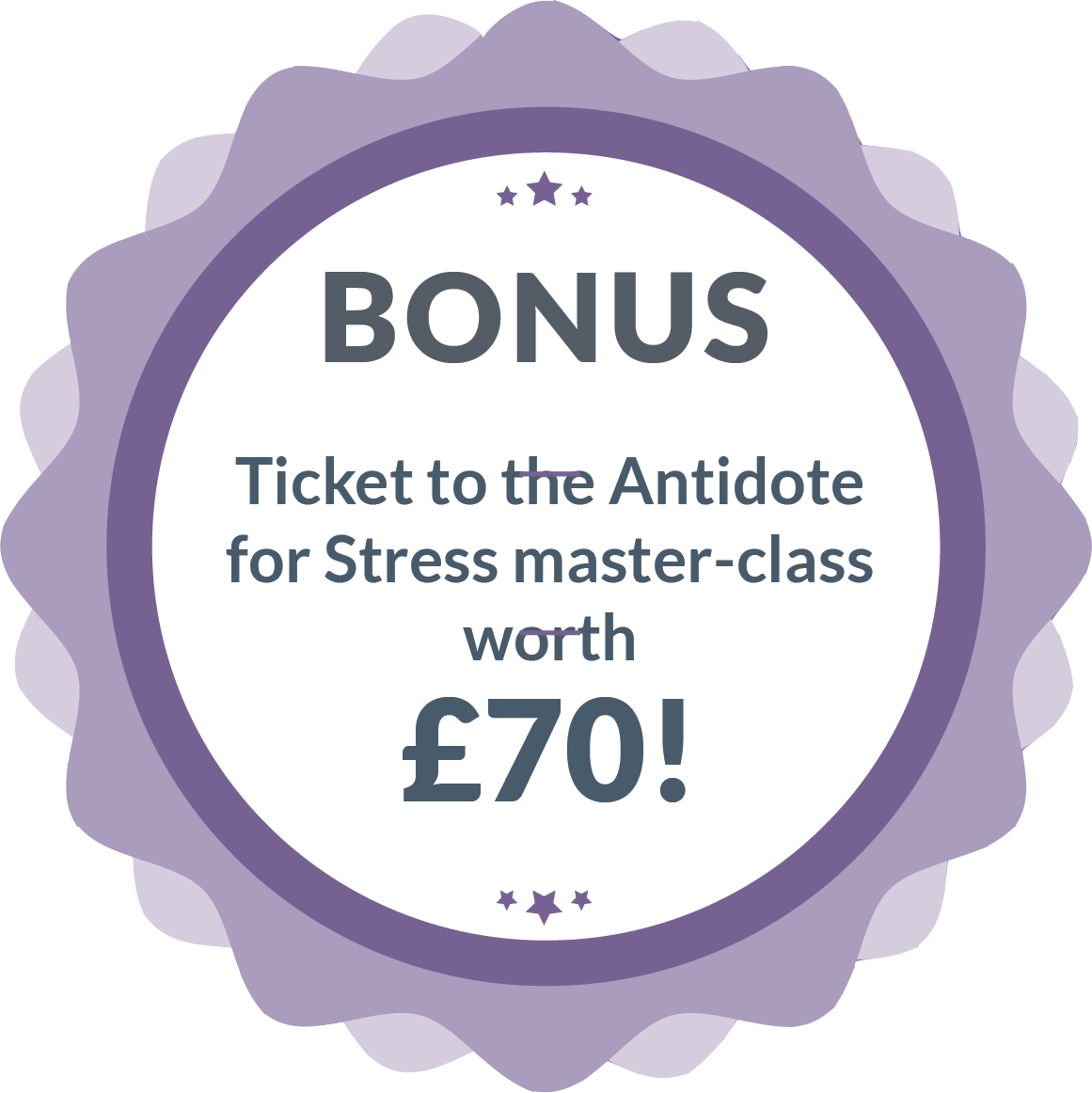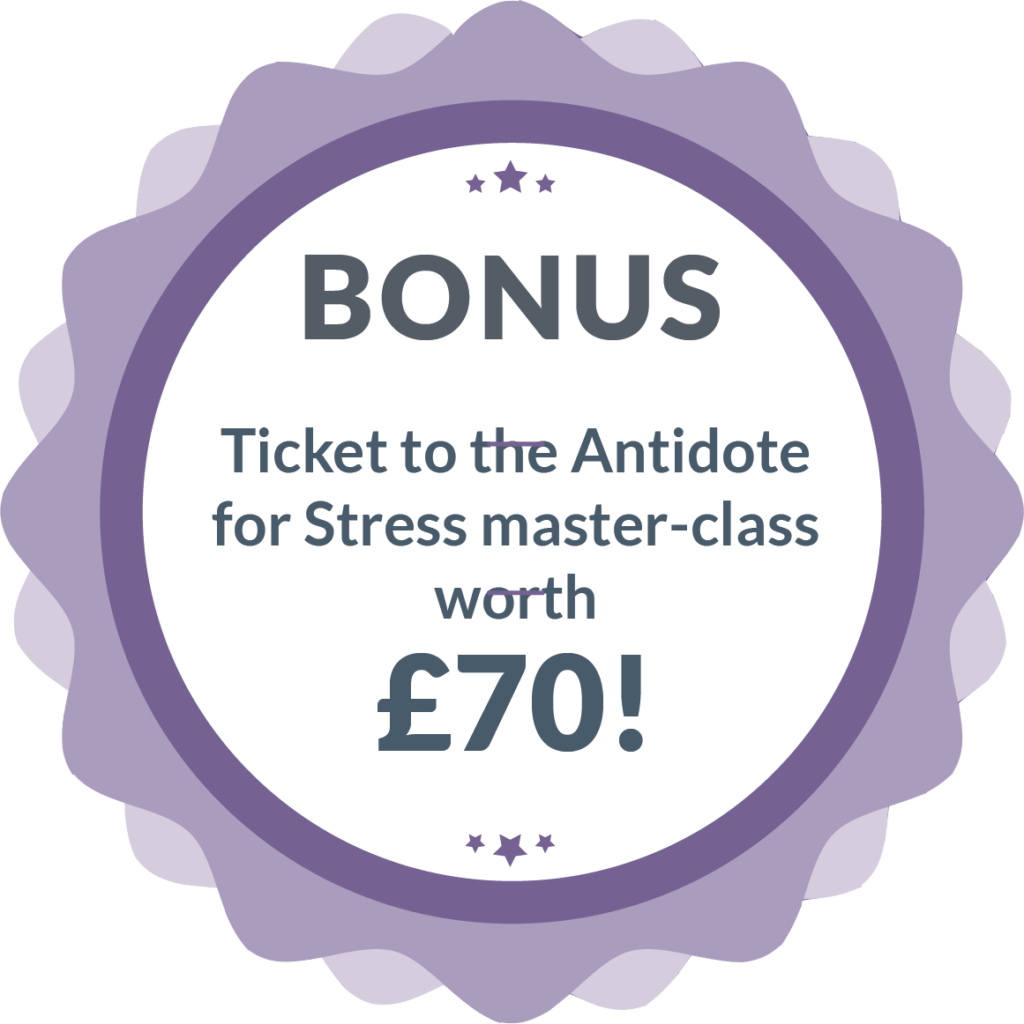 Sign up to the Newsletter
Receive the latest blog posts, podcasts, updates and special offers delivered directly to your inbox